The NJFPA Food Forum : Season 1
Congratulations to the Hosts and Guests of Season 1!
With 10 episodes recorded, Season 1 of the NJFPA Stradley Ronon Food Forum Podcast is already creating a buzz standing out with true stories and honest advice on the NJ Food Processing world.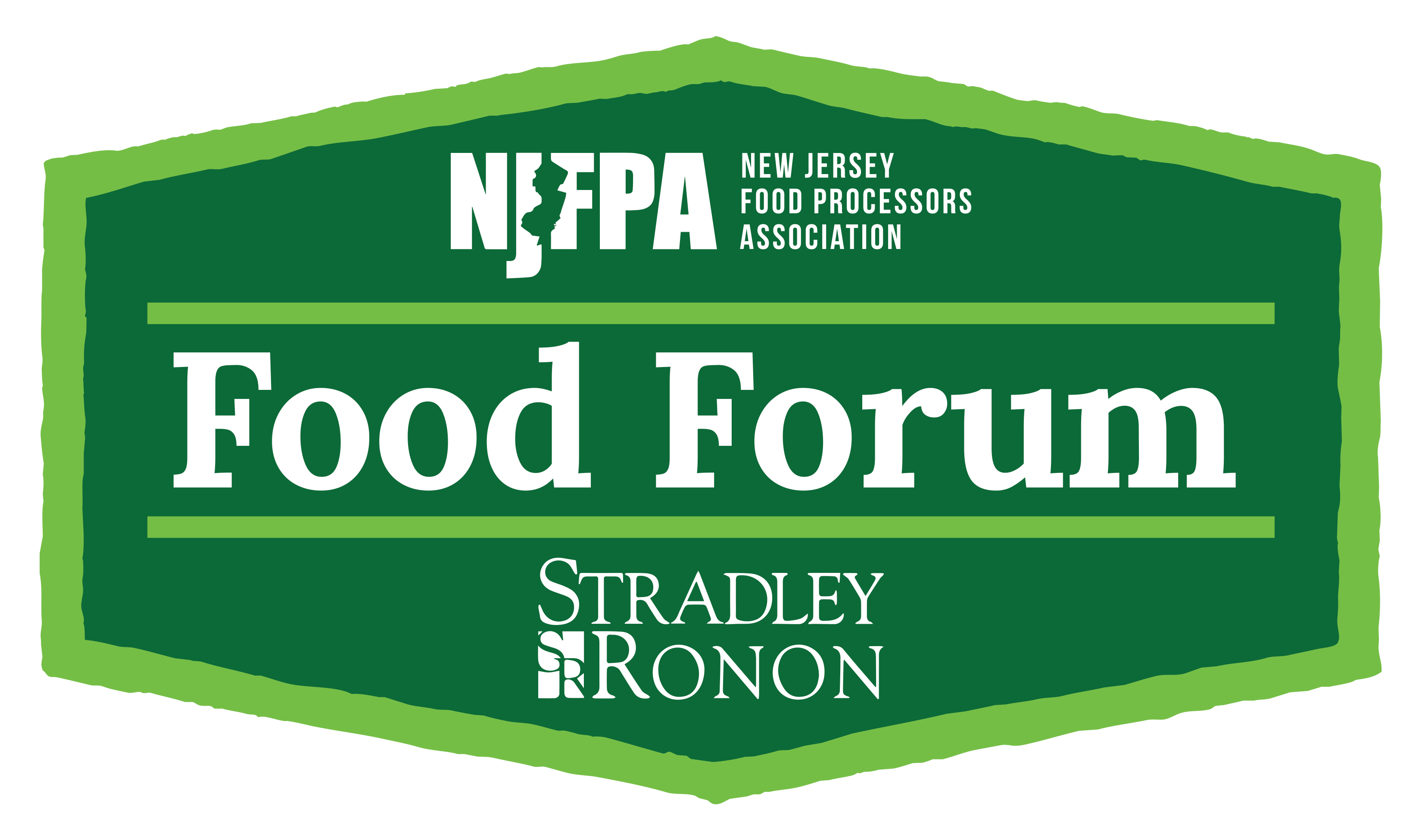 As your business and your circumstances change, relisten for advice on every stage of your business:
Starting up : 
Episode #3 - Nolan Lewin of the Rutgers Food Innovation Center shares how its capabilities for both large and small companies give NJ food processors an advantage.


Episode #10 - Haskell Noah of Yo's Fro Yo Bites shares what the food processing industry looks like through a fresh new entrepreneur's eyes.  
Growing Your Business & Brand : 
Episode #7 -  Jon Cofsky of Whitepenny shares the importance of personalization and storytelling for your business.


Episode #9 - Jason Dabrow, President and COO of Chelten House Products, tells how this family food business changed and evolved over 4 generations. 
Planning for the Future : 
Episode #5 - Matt Topley, of Lansing Street Advisors, talk about the wild financial markets, and why financial planning is paramount.


Episode #2 - Roma McCaig, VP at Campbell Soup Company, shares why ESG: environmental, social and governance strategy is important to every business large and small.


Get inspiration and insights listening on your desktop, your phone,
in the car, on a run, or even read the full transcripts.
Share this post: