Join us Jan 20th with Southern NJ Chamber
NJ / NY Food Manufacturers Benchmarking Survey Discussion
Friday, January 20, 2023 | 8:30 - 10:30 AM | Register
The Grove at Centerton, Pittsgrove, NJ

Building on the 2021 report, in 2022, the NJFPA, in partnership with Grassi Advisors & Accountants, conducted a survey and received feedback from 148 NY and NJ food and beverage manufacturing business decision-makers. The survey revealed anticipated growth for 2022 and the latest strategies for success.
Thanks to M&T Bank for the opportunity to discuss this key resource for our community.  Dive deeper into industry insights specific to our region with the NJFPA and Grassi team and obtain information on the upcoming 2023 survey.  Register now at CCSNJ.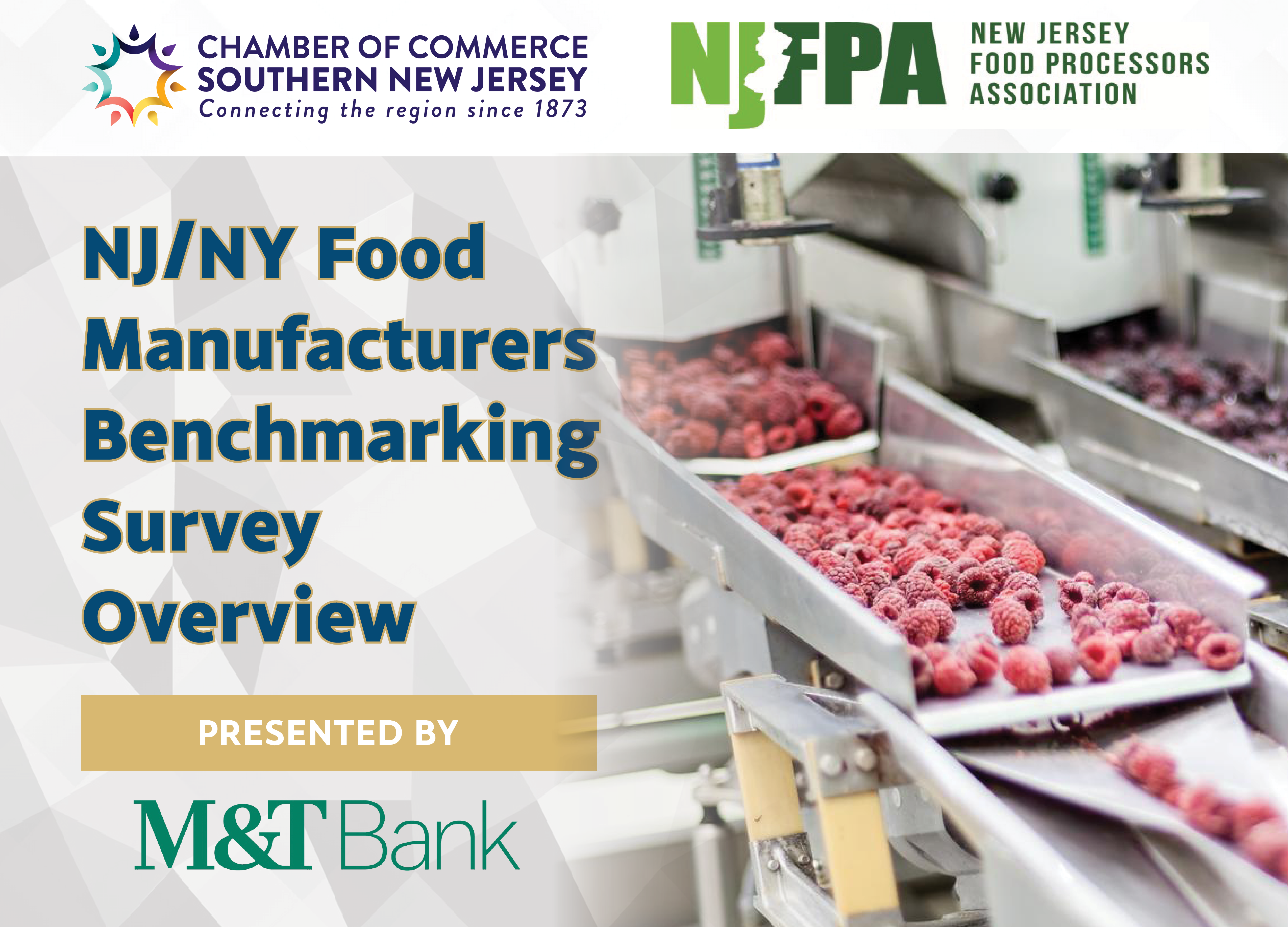 Share this post: