Breakout on Processing Facility Construction
Challenges and Solutions For Your Processing Facility Construction
The Food and Beverage business in NJ is booming. NJMEP's 2023 NJ Manufacturing Industry Report lists Food and Beverage Manufacturing as the second-largest manufacturing sector across all of New Jersey. The facilities needed for our industry are VERY different than an empty box warehouse.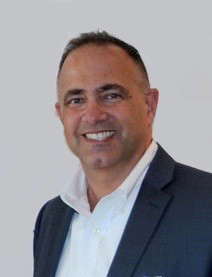 Hear case studies and lessons learned to help you make the decisions on:
Renovate, Expand, or Build New

Building Material Lead Times

Sustainable Initiatives
Tony Ricciardi of Norwood Construction is an industry veteran with more than 40 years of experience in the design and construction of food and beverage plants, expansions, and renovations. Tony has led design/build efforts on projects ranging from a 320ksf greenfield, juice plant to replacing of floor drains, to new distribution facilities. Successful past and present clients include Ocean Spray Cranberries, Coca-Cola, Campbell Soup, Pepperidge Farm, Pepsi, Perrier Water, Nestle, Odwalla Foods, DiBruno Brothers, Dunkin Donuts, and others.
Share this post: